Simplers Botanicals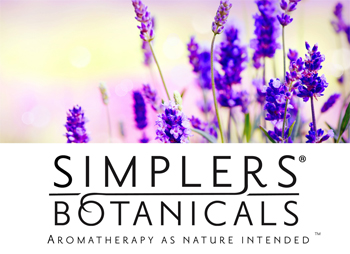 Authentic essential oils offer genuine results.

From lifting the mood to refreshing the senses, aromatic plants can offer a sense of well-being for mind, body, and spirit.

For over 35 years, Simplers Botanicals has been a leading source of 100% pure, organic, therapeutic quality essential oils and herbal extracts.
Largest Selection of USDA Certified Organic, 100% Pure Essential Oils

Leading Source for over 35 Years

Sourced by Herbalists from Premium Artisan Distillers, Supporting Organic Farming Worldwide

Authentic Oils with Genus, Species, Country of Origin on Bottles
Sourcing
Simplers sources USDA certified organic essential oils from artisan distillers all over the world to ensure they are genuine, species specific, of the highest quality and 100% pure.

We source from organic farms in France, Germany, Egypt, Nepal, Madagascar, Morocco, Indonesia, Guatemala, El Salvador, Argentina, Australia, Canada, New Zealand, the USA and more.

Therapeutic Quality Defined
We seek out plants that are grown in the region and environment most similar to their native habitat to ensure the desired ratio of therapeutic constituents.

Oils are sourced from the 5% of distillers in the world who produce oils specifically for therapeutic aromatherapy rather than industrial use.

Organic certification ensures sustainability, accuracy, quality, and accountability.
Why Choose Simplers Botanicals?
Therapeutic quality oils offering genuine efficacy and vitality of aroma

The largest selection of USDA certified organic, 100% pure essential oils

Well established 35 year-old company with a loyal customer base

Huge product selection

Aromatherapy Guide to Essential Oils available for educational support
Click here for more info on Simplers Botanicals
Make sure you don't miss out! Sign up for our free newsletter (CLICK HERE) to receive
notification of all special offers and special events!
All Orders are Processed by P & P Enterprises
Simplers Botanicals
(click here for more info on Simplers Botanicals)

Bergamot Organic (Citrus bergamia) 5 ml
Fruity-floral citrus with relaxing, refreshing, and uplifting qualities. Useful aromatherapy during times of sadness. Recommended for oily and overactiveskin. May cause photosensitivity.
Country of origin - Italy
$14.39


$10

.39
SOLD OUT
DISCONTINUED
DO NOT ORDER!

Clove Organic 5ml
Spicy, warming and energizing aroma. Use in less than 1% dilution for massage. Excellent diluted in water as a cleansing air spray.
Country of origin: Madagascar

$10.19
$7.69
SOLD OUT
DISCONTINUED
DO NOT ORDER!
Eucalyptus Globius Organic 15 ml

Energizing, balancing, and cooling properties

Country of origin- PORTUGAL

$14.09
$11.09
OUT-DO NOT ORDER
DISCONTINUED
Frankincense CO2 (Boswellia Carteri) 2 ml
Rich, sweet, complex aroma traditionally used for ceremonial incense and perfumery. Good addition to formulations for mature and dry skin. Soothing aromatherapy for calming nervousness and breathing. Blends well with geranium, neroli, pine, spruce, vetiver, petitgrain, myrrh, bergamot, cinnamon. 100% Frankincense (Boswellia carteri) CO2 essential oil.
Country of origin: SOMALIA
$16.29
$14.29
SOLD OUT
DISCONTINUED
DO NOT ORDER!
Lavender Organic 5 ml

Known for its calming, relaxing and soothing effects

Country of origin- FRANCE

$12.39


$9

.99
SOLD OUT
DISCONTINUED
DO NOT ORDER!
Sweet Orange Organic 15 ml

Sweet citrus with calming and relaxing effects. Excellent aromatherapy during times of stress, grief, and nervousness. Useful in massage blends targeting legs and digestion

.

Country of origin- USA

$12.79


$

9.99
SOLD OUT
DISCONTINUED
DO NOT ORDER!
Peppermint Organic 5 ml

Cooling, refreshing, and energizing effects

Country of origin- USA

$14.99


$

11.99
SOLD OUT
DISCONTINUED
DO NOT ORDER!
Tea Tree Organic 5 ml

Penetrating and clarifying medicinal aroma

Country of origin- AUSTRALIA

$9.19


$8

.19
LIMITED QUANTITIES
ONLY 1 LEFT!



Deep Restful Sleep 5 ml
(A calming blend of mandarin, lavender, chamomile, sweet marjoram and frankincense)
$16.19
$12.19
SOLD OUT
DISCONTINUED
DO NOT ORDER!
Blissful & Bright 5ml
Elevate and renew the spirit during times of sadness and stress
(A blend of bergamot, grapefruit, clary sage, frankincense and cardamom)
$17.09
$13.09
SOLD OUT
DISCONTINUED
DO NOT ORDER!
Jojoba Oil Organic 1 oz.
Simplers Botanicals Organic Jojoba Oil is extracted from the seed of the desert jojoba plant. Rich in skin-soothing nutrients, jojoba is highly absorbable and ultra-hydrating without a greasy feel. Jojoba Oil may help:
Balance the appearance of oily or overactive skin
Rejuvenate the complexion
Protect and soften dry or aging skin
Calm hyperreactive skin
Moisturize dry hair and scalp
Certified Organic 100% pure Jojoba Oil
Use for hair & scalp, as a facial serum, and/or as a carrier oil to create your own perfume, facial , body or bath oils
$9.99
$7.99
SOLD OUT
DISCONTINUED
DO NOT ORDER!
Aromatherapy Guide to Essential Oils
$2.09


$

1.59
SOLD OUT
DISCONTINUED
DO NOT ORDER!
Atomizing Diffuser Professional Quality, Wood & Glass
$102.99


$84

.99
SOLD OUT!
DISCONTINUED!
DO NOT ORDER!
U.S. Shipping & Handling Prices
Total Order Amount

Shipping & Handling

$0-49.99

$

10.00

$50 - 99.99

free

$100 - 199.99

free

$200 - 299.99

free

$300 - 399.99

free

$400 +

free
Due to the constant fluctuation in shipping fees, please take notice. If you are overcharged by $5 (or more) on your shipping fees we will issue you a credit on your account and notify you. You may then request a check or additional product for same amount on your next order.
Also, if the shipping fees charged is $10 (or more) less than the actual shipping fees, we will contact you .
It is not my intention to make money on shipping, nor to lose any. Thanks for your cooperation.
ALSO: If you want your order shipped to different address in the U.S., simply email me after you order with shipping information. You will receive a confirmation of order and shipping info.